Daniel Radcliffe returns to London's Old Vic Theatre stage in Samuel Beckett's Endgame alongside Alan Cumming
Updated on 21 May 2019
Renowned British actor Daniel Radcliffe, best-known for starring as the Boy Who Lived in all eight of the Harry Potter films, is set to return to the London theatre stage next year, it has been confirmed. He will star opposite Alan Cumming in a new production of Irish playwright Samuel Beckett's dramatic play, Endgame. Scheduled to open at the Old Vic Theatre on 27 January 2020, the new production will be a double bill accompanied by Beckett's rarely-staged one-act play, Rough For Theatre II. Tickets go on sale on 9 May 2019.
Star-studded 2020 Endgame play revival features Daniel Radcliffe and Alan Cumming
As if this year's Betrayal play with Tom Hiddleston at the Harold Pinter Theatre wasn't enough celebrity for London Theatreland, it has just been confirmed that Daniel Radcliffe is set to return to the Off-West End venue The Old Vic next year as part of the theatre's new 2019/20 season. The Harry Potter actor was last seen at the Old Vic Theatre in 2017 when he portrayed Rosencrantz to overwhelming critical acclaim in Rosencrantz and Guildenstern Are Dead. 10 years prior, he made his West End stage debut in 2007's Gielgud Theatre production of Equus after wrapping up filming for The Order of the Phoenix. Radcliffe made headlines worldwide for his portrayal of Alan Strang in this equestrian drama due to production shots that surfaced online of the teenage actor fully nude for the role.
Radcliffe's other stage credits include J. Pierrepont Finch in the 2011 Al Hirschfeld Theatre production of How to Succeed in Business Without Really Trying, The Writer in the 2016 Public Theatre production of Privacy, Billy Claven in the 2013 Noel Coward Theatre production of The Cripple of the Inishman, and Fingal in the 2018 Studio 54 production of The Lifespan of a Fact.
Interestingly enough, Daniel Radcliffe's first film after The Deathly Hallows Part II was The Woman in Black, in which he portrayed Arthur Kipps and which was adapted from the horror stage play of the same name that has been running in the West End for an astonishing 30 years.
Daniel Radcliffe will now take on the role of Clov in Endgame alongside the highly prolific stage, film and television actor Alan Cumming in the role of Hamm.
Cumming is perhaps best-known for appearing in The Good Wife and for his Tony Award-winning performance in Cabaret. His other stage credits include the National Theatre of Scotland production of The Bacchae, Design for Living, The Threepenny Opera, and Macbeth.
The Scottish-American actor became a household name when he starred as Fegan Floop in the Spy Kids trilogy and as the blue furry mutant, Nightcrawler, in 2003's superhero blockbuster film, X2: X-Men United. Other notable film credits of Cumming's include Sir Rolan / Persnikitty in Garfield The Movie, Wyatt Frame in Josie and the Pussycats, and Loki in Son of the Mask.
Samuel Beckett's Endgame play plot summary
The show's plot tells the story of an old blind man called Hamm (Alan Cumming) who finds himself butting heads with his servant named Clov (Daniel Radcliffe). The two bicker in a bare room as they are occasionally interrupted by the nostalgic commentaries of Hamm's old folks, Nagg and Nell. The bittersweet comedy is presented as a double bill with Beckett's rarely seen masterpiece, Rough For Theatre II, which will be performed by The Old Vic's company members.
Casting for the roles of Nell and Nagg in Endgame will be announced in due course.
Endgame is regarded as one of Samuel Beckett's best pieces and was originally written in the French language before the playwright eventually translated it into English. However, the original production was performed in French and opened at London's Royal Court Theatre in April of 1957. The revival of this tragicomedy is expected to be a big contender for the Olivier Awards in 2020 thanks to its all-star cast.
The Old Vic's Endgame / Rough For Theatre II tickets go on sale soon!
Endgame / Rough For Theatre II starring Alan Cumming and Daniel Radcliffe premieres on 27 January 2020 at The Old Vic Theatre, where it will be booking until 28 March 2020. Tickets to see Daniel Radcliffe and Alan Cumming on the London stage are on sale now!
🎫 Book your Endgame Old Vic Daniel Radcliffe tickets here from £24. Affordable Endgame London theatre tickets will not last long. Be among the first to book the best seats at the best prices now while stocks last!
---
Equus to transfer to the West End's Trafalgar Studios
Daniel Radcliffe's first major stage play Equus was recently revived earlier this year at the Theatre Royal Stratford East. The production is set to transfer to London's Trafalgar Studios this year with performance dates yet to be announced. While Equus won't feature a nude Harry Potter, the play nevertheless remains a provocative classic. Equus Trafalgar tickets are exclusively on sale now with priority booking.
🎫 Book your Equus Trafalgar Studios tickets here.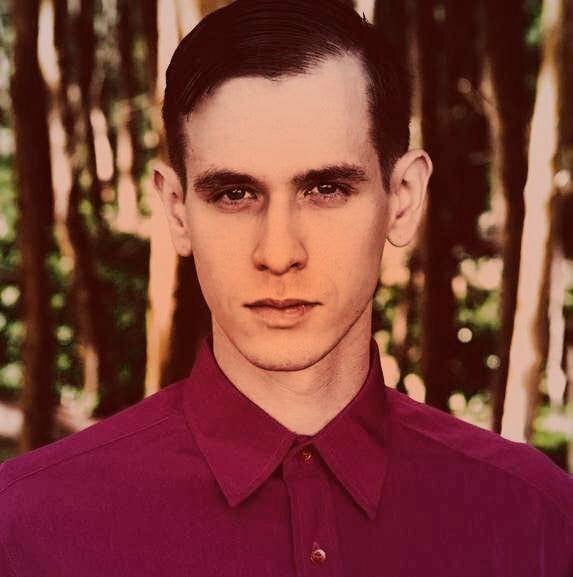 Ephram is a jack of all trades and enjoys attending theatre, classical music concerts and the opera.