Kelsey Grammer and Danielle de Niese to star in Man of La Mancha at the London Coliseum
Updated on 14 January 2019
Frasier's Kelsey Grammer and world-renowned soprano Danielle de Niese are set to star in the new English National Opera production of Man of La Mancha with rumoured co-star Welsh opera singer Bryn Terfel. The chivalry-themed musical is back in London after a forty-year hiatus and opens at the Coliseum in London next spring.
Following his successful performance as Edward Bloom in Big Fish at the Other Palace last year, it has just been announced that Kelsey Grammer will once again be taking to the West End stage in the upcoming revival of Man of La Mancha at the London Coliseum. He will be joined by both Australian-American soprano Danielle de Niese and also possibly Welsh bass-baritone singer Bryn Terfel for this highly anticipated production. de Niese is scheduled for just 33 performances, thus, further casting for her role will be announced in due course.
The original 1965 musical was inspired by Miguel de Cervantes' seventeenth-century classic, Don Quixote, and features a book by Dale Wasserman with music by Mitch Leigh and lyrics by Joe Darion. The new semi-staged production is to be produced by Michael Grade and Michael Linnit in collaboration with the ENO and directed by Lonny Price (Sunset Boulevard). Other creatives for Man of La Mancha include conductor David White, set designer James Noone, sound designer Mick Potter, lighting designer Rick Fisher, and casting director David Grindrod.
The original Broadway production won five Tony Awards before transferring to the West End in 1968 where Keith Michell was given star billing. The new London Coliseum production of Man of La Mancha opens on 26 April 2019 with a six-week booking period set until 8 June 2019.
With one of the greatest American television actors of all time, Kelsey Grammer, in the starring role and two of the most prominent opera singers of our generation, Danielle de Niese and rumoured Bryn Terfel, you can almost guarantee that tickets to Man of La Mancha will be among the hottest tickets of 2019! Avoid disappointment and book your Man of La Mancha tickets today!
Purchase your Man of La Mancha London Coliseum tickets.
---
Meet the Man of La Mancha cast
Kelsey Grammer is perhaps best-known for portraying Dr. Frasier Crane on popular American sitcom Cheers from 1982 to 1993 and its subsequent spinoff Frasier from 1993 to 2004. His character also made a notable appearance on a crossover episode of Wings, and his performance in the role on Frasier earned him an astonishing two Golden Globe Awards for Best Lead Actor in a Television Series (1996, 2001) and four Primetime Emmy Awards for Outstanding Lead Actor. He earned his fifth Primetime Emmy Award for his performance as Sideshow Bob on The Simpsons. Grammer made his Broadway stage debut in 1981 when he played Lennox in Macbeth at the Vivian Beaumont Theatre, later returning to the Shakespeare play as the titular character in a 2000 Music Box Theatre production. His 2015-2017 production of The Color Purple won a Tony Award for Best Revival of a Musical. His most notable film credits include Beast in X-Men: The Last Stand and X-Men: Days of Future Past and the voice of Disney villain Stinky Pete the Prospector in Toy Story 2.
Danielle de Niese is of Sri Lankan, Dutch and Scottish heritage who emigrated to Australia as a teenager where she became the youngest contestant to ever win Australia's Young Talent Time competition with her Whitney Houston tribute. de Niese later moved to the US to begin a highly successful operatic career and achieved widespread critical acclaim and attention when she starred as Cleopatra in Guilio Cesare at the Glyndebourne opera house in East Sussex, where she now currently resides.
Sir Bryn Terfel Jones is a bass-baritone opera singer from Pant Glas, Wales who, in addition to worldwide performances, has released a number of highly lauded albums. So far, Terfel has won four Classic Brit Awards, including three Male Artist of the Year awards for 2000, 2004, and 2005, and a Grammy Award in 2013 for Best Opera Recording. He was notably awarded membership of the Gorsedd of Bards, an organisation formed in 1792 to celebrate Welsh heritage and culture. He was also awarded Commander of the Order of the British Empire in 2003, the Queen's Medal for Music in 2006, and the title of Honorary Fellow of Jesus College, Oxford in 2008. Four years later in the year 2012, he was awarded an Honorary Doctorate in Music at both Bangor University and the Royal College of Music. Terfel received one of the highest national commemorations in 2017, however, when was knighted at the New Year Honours for his significant contributions to music and culture.
---
(Update 14 Jan 2019): It appears that Sir Bryn Terfel Jones' rumoured appearance was simply that, just a rumour. He will unfortunately not be featuring in the Man of La Mancha cast.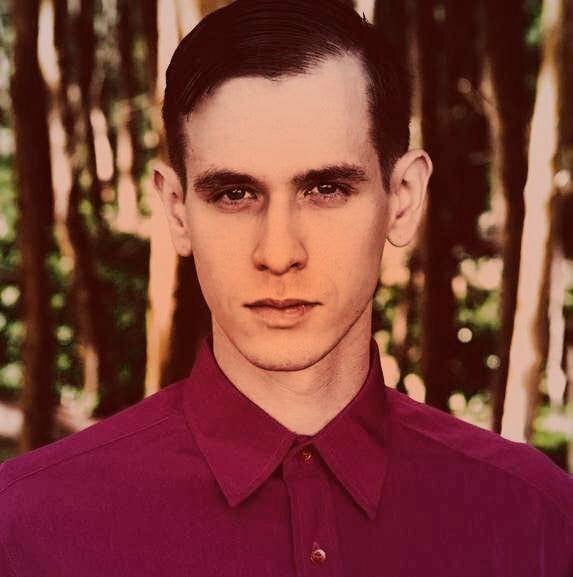 Ephram is a jack of all trades and enjoys attending theatre, classical music concerts and the opera.