London Theatre Direct Black Friday Deals
Updated on 15 July 2019
Bag cheap West End theatre tickets this Black Friday! It's commonplace to find London theatre tickets at a discount, but it's normally just the smaller shows that offer huge savings. For Black Friday 2018, however, this is certainly not the case! On the busiest shopping day of the year, you can look forward to incredibly low prices for eleven of the hottest West End shows! With discounts up to 50% off, it would criminal to miss these special West End ticket offers! Have a look at our Black Friday deals below.
---
The Snowman - 50% Off
This no-bake Christmas treat is just the ticket this holiday season! Now in its 21st year, The Snowman is back and ready to charm you with its magical winter wonderland, heart-warming story, and show-stopping choreography backed by live orchestra. Follow the undying friendship between a boy and his beloved Snowman as they venture through snowy landscapes and make new friends along the way. Cherish the moment with you and your family and book your tickets to The Snowman today! Now booking at the Peacock Theatre until 6 January 2019!
🎫 Purchase your tickets to the Peacock Theatre production of The Snowman.
---
Bat Out of Hell - 43% Off
Appease the sinner in you with a night full of love and rock-n-roll! Revving motorcycle engines and dystopian urban environments set the scene for a tale of star-crossed lovers. Things get heated, literally, when the leader of the rebellion, Strat (played by Jordan Luke Gage), falls in love with the authoritarian leader's daughter, Raven (played by Christina Bennington). Will their fiery passion survive Obsidian's tyrannical rule? Or will the flame slowly die out? Taking the music from Meat Loaf's debut album of the same name and turning it into an explosive soundtrack that will stay in your head until the final crack of dawn, Bat Out of Hell is undeniably one of the hottest West End shows on right now! And sadly, this Dominion Theatre show must end on 5 January 2019! If you have not yet seen this critically acclaimed hit, then take advantage of our Bat Out of Hell Black Friday deal!
🎫 Purchase your tickets to Bat Out of Hell at the Dominion Theatre.
---
42nd Street - 49% Off
Peggy Sawyer is just a small-town girl with big dreams when she leaves her hometown of Allentown to audition for Pretty Lady on Broadway. Though she ends up missing the auditions, Peggy manages to snag a chorus girl role without a fuss. But when Peggy is later suspected of purposely pushing the star of the show, Dorothy Brock, who ends up breaking her ankle, the director fires her. With her fifteen minutes of fame now over, Peggy is already on her way back to Nowheresville when she's told that she's been given a second chance, this time as the show's leading lady. Can Peggy rise to the occasion? More than just a show about showbiz, 42nd Street inspires us to take a chance, no matter the cost. And now the cost has never been so low with our special 42nd Street Black Friday deal! Don't miss out on classic musical 42nd Street, now playing at the Theatre Royal Drury Lane in London!
🎫 Purchase your affordable 42nd Street tickets.
---
Aladdin - 24% Off
From the silver screen of Disney's Renaissance era to the West End stage, your favourite diamond in the rough has taken the Prince Edward Theatre by storm! Offering a slightly new take on the hit 1992 film, Aladdin is simply an unmissable experience! The gates of Agrabah officially close next summer as Aladdin must end 1 June 2019. Get cheap Aladdin tickets with our exclusive Black Friday deal and hop on this magic carpet ride before it's too late!
🎫 Purchase your West End Aladdin Black Friday tickets for the Prince Edward Theatre.
---
The Play That Goes Wrong - No Booking Fee
Sod's Law takes to stage front and centre in this critically acclaimed comedy, now playing at the Duchess Theatre. The Play That Goes Wrong follows The Cornley Polytechnic Drama Society, who want to stage a 1920s whodunnit. But as anyone in show business knows, things don't always go as planned! Be prepared to laugh your head off as this 'accident-magnet' cast battle their way to the end of the show!
🎫 Purchase your tickets to The Play That Goes Wrong at the Duchess Theatre.
---
Dreamgirls - 35% Off
If you're a sucker for all the glitz and glamour of London's West End, then Dreamgirls at the Savoy Theatre more than delivers! Packed with spunk, funk and soul, you'll be singing along to the Dreamgirls soundtrack long after the curtain falls! Step into the dazzling world of the Dreamettes and watch as they rise to the top of the music charts! Dream big. See Dreamgirls. The musical must end 12 January 2019, so be sure to take advantage of this special Black Friday offer!
🎫 Purchase your Dreamgirls Savoy Theatre tickets.
---
Chicago - 35% Off
There ain't no denyin' that Chicago has still got it! The West End revival of the classic Kander and Ebb musical, now playing at the Phoenix Theatre, is like a time capsule to the 1990's. Featuring the same stunning choreography that made it famous while continuing its tradition of casting big-name stars (so far: Cuba Gooding Jr, Mazz Murray, Alexandra Burke, Todrick Hall, and more), it would be an absolute no-no to miss this Soho hit! And now you can get Chicago tickets at a discount thanks to our special Black Friday offer!
🎫 Purchase your tickets to Chicago at the Phoenix Theatre.
---
The Curious Incident of the Dog in the Night-Time - UPGRADE OFFER (save more than 20%)
Christopher is a mathematical genius that could give Sir Isaac Newton a run for his money. He also happens to be on the spectrum. Yet, the fifteen-year-old doesn't let that stop him when he decides to solve the mystery behind the death of his neighbour's dog, Wellington. But the young detective soon discovers that this brutal 'canineicide' holds an even darker secret than he could ever have imagined. Based on Simon Stephen's critically acclaimed novel, this seven-time Olivier Award-winning play is back for a West End encore. The Curious Incident of the Dog in the Night-Time opens on 29 November 2018 at the Piccadilly Theatre.
🎫 Purchase your tickets The Curious Incident of the Dog in the Night-Time at the Piccadilly Theatre.
---
Company - No Booking Fee
Patti LuPone. Need we say more? This modern stage adaption of Stephen Sondheim's classic musical, Company¸ stars Le Miz's original Fantine, Patti LuPone, alongside The Light Princess's Rosalie Craig. Featuring a Sondheim-approved gender swap, the main character in Company is now a woman named Bobbi in her mid-thirties, who this year celebrates her 35th birthday…still single. While she doesn't seem to mind, the constant pestering from her friends who want to see her married certainly begins to drive her off the deep end. An all-star cast completes this critically acclaimed Gielgud Theatre production and now you can save on tickets to Company with our special Black Friday offer.
🎫 Purchase your tickets to Company at the Gielgud Theatre.
---
Pinter 4: Moonlight/Night School - 40% Off
An estranged family and the subjectivity of memory serve as the premise for the first play of this double-bill, Moonlight, which is directed by the Olivier Award-winning Lyndsey Turner. A dying father's bedroom serves as backdrop do this bone-chilling Pinter play. In Night School, an East Ender returns home from the slammer to find that his room has been taken over by a mysterious woman. Set in a 1960s boarding house in London, this rarely staged and witty Pinter play completes this unmissable production, which is booking until 8 December at the Harold Pinter Theatre. The Pinter at the Pinter season is in full swing, but the final curtain for Pinter 4 is fast approaching! Book your Pinter 4 tickets now and get up to 40% off!
🎫 Purchase your tickets to Pinter 4: Moonlight/Nightschool at the Harold Pinter Theatre.
---
Pinter 5: The Room/Victoria Station/Family Voices - 27% Off
Longtime friend and Pinter collaborator Patrick Marber directs the first part of this triple bill. The Room is startlingly funny and features an all too familiar and increasingly topical brand of English xenophobia. The Pinter at the Pinter Season continues the 5th instalment with Victoria Station and Family Voices. Both pieces feature solitary voices fighting to communicate, but how well can any of us ever express ourselves? Pinter 5 is booking at the Harold Pinter Theatre from 13 December to 26 January 2019. Book your Pinter 5 tickets now to save more than 25%!
🎫 Purchase your tickets to Pinter 5: The Room/Victoria Station/Family Voices at the Harold Pinter Theatre.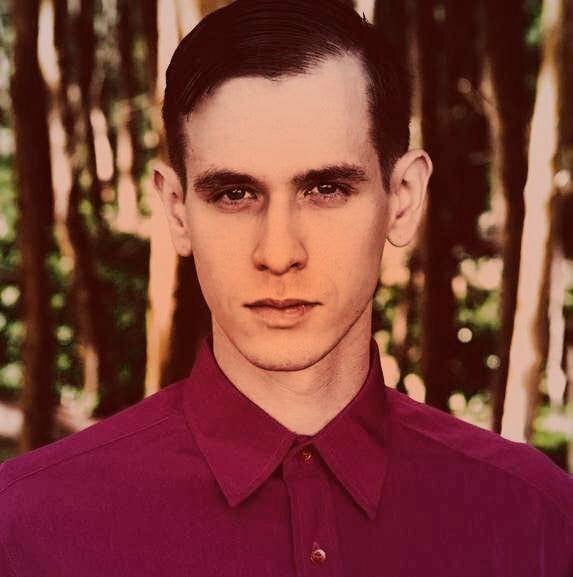 Ephram is a jack of all trades and enjoys attending theatre, classical music concerts and the opera.