RSC brings 3 Shakespeares to The Barbican for 2019/20 season
Posted on 25 June 2019
The Royal Shakespeare Company's 2019/2020 season in a nutshell
The new Royal Shakespeare Company season is set to take the Barbican by storm with a fresh new premise that promises to shake things up. Artistic Director Gregory Doran revealed that a lot of effort was put into assembling a company that better reflects the make-up of the United Kingdom. The ensemble will feature a 50/50 gender balance for the first time in RSC history and will also include actors of various geographical, cultural, and ethnic backgrounds in order to better represent the nation's eclectic melting pot. In addition to compiling a company of talents who are underrepresented in the theatre scene, the RSC has also endeavoured to create stage productions that speak to modern audiences at their core.
The Barbican to hold its first-ever chilled performance
The RSC is set to bring a chilled performance to the Barbican stage for the first time ever on Thursday, 5 December 2019 with a performance of As You Like It. The Barbican's Head of Theatre Toni Racklin described the news as "a welcoming approach to noise and movement in the auditorium." The goal of the chilled performance is to make the Shakespeare experience more inclusive and accessible to all audiences.
What's on at The Barbican for the Royal Shakespeare Company's 2019/2020 Season?
As You Like It
26 Oct 2019 - 18 Jan 2020 (29 performances)
The 2019/20 RSC Season begins with a modern staging of William Shakespeare's 1623 play, As You Like It. Blurring the lines between gender roles, nature, and politics, the pastoral comedy opens with Rosalind's trip into exile. Tied to the hip with her close friend Celia, Rosalind soon crosses paths with the star-struck Orlando, who has also been banished to the Forest of Arden. However, this is only just the beginning for our cross-dressing heroine as a series of beautiful songs combined with unrestrained hilarity ensues. This colourful and eye-popping new production, which features gorgeous puppetry and masterful storytelling, is directed by Kimberley Sykes, who is best known for directing Lomki at the Southwark Playhouse, Dido and Queen of Carthage for the RSC, and SATB at the West End's Soho Theatre. You don't want to miss this daring reimagining of a literary classic.
🎫 Book As You Like It RSC Barbican tickets now from £57.
The Taming of the Shrew
5 Nov 2019 - 18 Jan 2020 (29 performances)
This Shakespeare classic has been retold numerous times over the years and has even been loosely adapted into various films, including 1967's Kiss Me, Kate starring Elizabeth Taylor and Richard Burton and 1999's 10 Things I Hate About You starring Julia Stiles and Heath Ledger. Now comes the 2019 production of The Taming of the Shrew directed by Unicorn Theatre Artistic Director Justin Audibert, who takes a once-misogynistic play and switches up the gender roles. This humourous new production will have you laughing yourself silly as the women are put in control.
🎫 Book The Taming of the Shrew RSC Barbican tickets now from £57.
Measure for Measure
12 Nov 2019 - 16 Jan 2020 (28 performances)
Wrapping up the RSC season at The Barbican is this sure-fire theatrical gem directed by acclaimed RSC director Gregory Doran, who directed last year's highly successful two-part epic, Imperium, at the Gielgud Theatre. The RSC's Measure for Measure play follows Claudio (played by RSC veteran James Cooney), who has recently been arrested by Lord Angelo, the acting leader of Vienna - a position that was appointed to him by The Duke in his absence. However, little does Angelo know that The Duke instead disguises himself as a friar in order to spy on how Angelo rules the city with a more stricter style. With unlawful sexual activity and brothels now forbidden under Lord Angelo's reign, Claudio is detained and sentenced to death. Meanwhile, a corrupt officer confronts Claudio's sister, a practising nun, and offers her Claudio's freedom in exchange for sexual favours. She threatens to expose his debauchery but he tells her that no one will believe a woman. The RSC's Measure for Measure is a show-stopping Shakespearean drama that will leave you on the edge of your seat from start to finish. Be sure not to skip this one on your list!
🎫 Book Measure for Measure RSC Barbican tickets now from £57.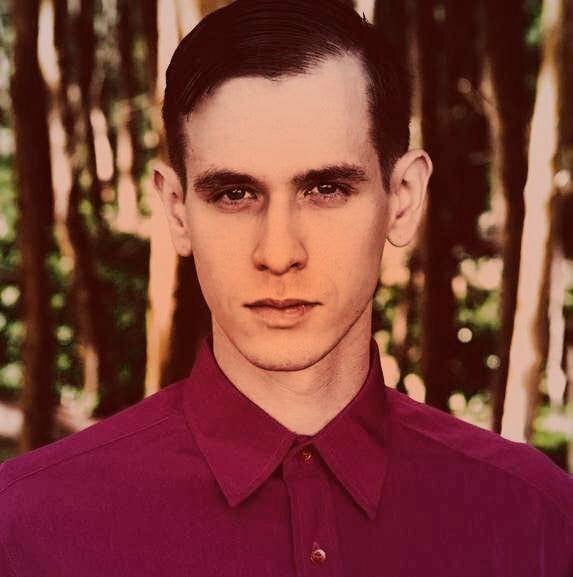 Ephram is a jack of all trades and enjoys attending theatre, classical music concerts and the opera.