Spotlight on timeless actress Sophia Loren
Updated on 4 October 2018
It's not every day that you get to see the legendary Sophia Loren in person. Regarded by many as one of the most famous silver screen actresses of all time, the Roman-born Italian actress is set to make her West End debut with a one-night show that you won't want to miss. With the actress notorious for refusing interviews, this month's An Intimate Evening with Sophia Loren at the Aldwych Theatre promises to give audiences a peek behind the curtain. The show ends with a Q&A in which fans will get the chance to have all their burning questions about the starlet answered. In order to prepare you for this unique event, we are casting the spotlight on Sophia Loren.
Pictured: Sophia Loren
---
1. It wasn't always glitz and glamour.
Born in Rome in 1934 as Sofia Villani Scicolone to a womanising construction worker named Riccardo Scicolone, Sophia Loren did not have an easy life growing up. Following her daughter's birth, Sophia's mother, Romilda Villani, took her back to Pozzuoli near Naples, which was described by travel guides at the time as one of the most miserable cities in Italy. Although Scicolone had another child with Villani, they never married and Villani was left to be a single mother. Loren was raised in extreme poverty and shared a bedroom with eight other people when she was young. Things got worse for the family after the Second World War when Pozzuoli was ravaged.
2. Sophia Loren used to be an 'ugly duckling'.
Loren's wet nurse reportedly called her the ugliest child she had ever seen in her life. During a WW2 aerial bombardment, Loren got knocked down and split open her chin, which left a permanent scar. A resulting famine from the war also forced Loren's mother to collect water from the car radiator to ration between her two daughters, which led to Loren's frail appearance as a child. Her classmates often made fun of her and called her 'stuzzicadenti' (toothpick). It wasn't until Loren reached the age of 14 when the tides had turned, and she magically blossomed into a stunning, voluptuous woman seemingly overnight. She won second place in a beauty contest in 1949 and received a consolation cash prize. In 1950, she and her mother moved to Rome to pursue acting and that same year, Loren landed her first minor role in film in Io sono il capataz (English: I Am the Capataz). She also worked as a pin-up model for various Italian fumetti publications.
3. Hollywood told her to get cosmetic surgery.
Even though Loren transformed from an ugly duckling into an elegant swan, her beauty didn't translate so well in Hollywood. A cameraman in early screen tests once complained that her nose was too hooked and long, her eyes were too big and her face was too short. Loren liked her 'flawsome' features and stuck to her guns, refusing to have any work done.

4. Cary Grant was infatuated by her.
Loren first met Cary Grant when she starred alongside him and Frank Sinatra in her first Hollywood film, 1957's The Pride and the Passion. Though Grant was married to Betsy Drake at the time, he was smitten with the Italian bombshell and began an affair that promptly ended before filming was complete. Grant was also working on a script for 1958's Houseboat with his wife, Drake, who was supposed to star alongside him in the film. Grant rewrote parts of the script, replaced Drake with Loren and never gave Drake credit. Though there were problems on the set of Houseboat, that didn't stop Grant from proposing to Loren who promptly rejected him. She had also been seeing Italian film producer Carlo Ponti and in the end, she chose Ponti. A heartbroken Grant sent Loren a bouquet of yellow roses to bid farewell and she flaunted them on her flight home with Ponti, who ended up giving her a slap across the face. It was a slap of love for Loren, who took it as a sign that he was jealous and truly loved her.
5. Art imitated life when Loren starred in Vittorio De Sica's Two Women.
The 1962 film, Two Women, saw Sophia Loren revisit her childhood spent in wartime as she played a single mother named Cesira who desperately tries to protect her daughter, Rosetta, from the horrors of World War II. Loren's performance earned her an Academy Award for Best Actress, which marked the first time an Oscar had ever been awarded for a non-English speaking role. However, Loren did also provide the English dubbing. The film also saw Loren earn the award for Best Actress at the 1961 Cannes Film Festival.
---
Sophia Loren's life and career remain forever fascinating. And now you have a once-in-a-lifetime chance to see this silver screen goddess in London's West End with An Evening with Sophia Loren, which will run for one night only on 28 October 2018 at the Aldwych Theatre.
---
Purchase your tickets for An Intimate Evening with Sophia Loren.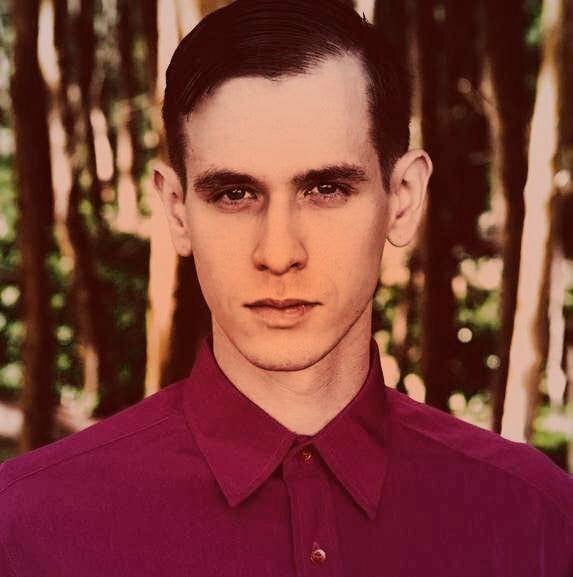 Ephram is a jack of all trades and enjoys attending theatre, classical music concerts and the opera.