What's closing in London theatre this month? (October 2018)
Updated on 4 October 2018
Have you seen these hit West End shows yet? October is here and that means a handful of London's must-see shows will, unfortunately, be closing. Whether you fancy dramedies, psychodramas, and feel-good musicals or stand-up comedy, dance, and opera, there are plenty of last-minute shows for you to choose from!
Check out our guide below for what's closing in London theatre this month!  
Pictured: Milly Thomas is a fly on a wall in her self-penned piece Dust
---
Dust
Milly Thomas stars in her award-winning and critically-acclaimed, self-penned piece, Dust, a West transfer hailing straight from its sell-out run at the Edinburgh Festival Fringe. In a minimalist, monologue fashion, Dust tells the tale of a chronically depressed Alice (Milly Thomas) who decides to end her own life. However, her suicide turns into a voyeuristic nightmare as she finds herself caught in a purgatory between life and death, forced to watch her friends and family struggle to cope with her loss. Directed by Old Vic 12 member Sara Joyce and currently playing at Trafalgar Studios 2, Milly Thomas's Dust closes on 13 October 2018. Don't miss this one-of-a-kind, one-woman show before it closes!
---
Katherine Ryan: Glitter Room
From working as a Hooters girl and doing stand-up comedy on the side to becoming the first woman for Britain and Canada to have their own Netflix special worldwide, Katherine Ryan is certainly a rising star to look out for. After huge success with her sell-out Kathbaum tour, which also ran at the Edinburgh Festival, Just For Laughs Festival in Montreal and the Melbourne International Comedy Festival, Katherine Ryan is back with Glitter Room. The London leg of her tour begins on 8 October 2018 at the Garrick Theatre and is set to close on 13 October 2018. Be sure to catch Katherine Ryan in the West End before it's too late!
Purchase your Katherine Ryan: Glitter Room tickets.
---
Eugenius!
Who doesn't need a comic book kind of love in their life? This geeky action-comedy-romance struck twice in London's West End last month after a limited run at The Other Palace earlier this year. If you're looking for a show where geeks rule and nice guys don't finish last, this is it. Packed with superheroes, 80's-inspired tracks, sci-fi themes and vibrant costumes, you'll be left wondering why you haven't seen this spectacular musical sooner. Can teenage brainiac Eugene stop the Evil Lord Hector? Will he get the girl? Book your tickets now to find out! Eugenius! closes on 21 October 2018.
Purchase your Other Palace London Eugenius! tickets.
---
Pinter One and Pinter Two
The Harold Pinter season at the Harold Pinter Theatre opened up with a bang with its quadruple bill, Pinter One: One For The Road/New World Order/Mountain Language/Ashes to Ashes. Directed by both Jamie Lloyd and Lia Williams, Pinter One follows a merciless interrogation of a dissident and his family in One For The Road, explores how far we are willing to go for freedom in The New World Order, a struggle to find one's voice after a shared language is banned by the state in Mountain Language, and the psychological torment of a woman's past in Ashes to Ashes. The double-bill, Pinter Two: The Lover/The Collection, which stars David Suchet, Hayley Squires, John McMillan, and Russel Tovey, follows a sexually deviant couple who are not all what they seem in The Lover and two London couples in The Collection who become entangled in a series of affairs, sexual desires, and a quest for dominance. Don't miss some of Harold Pinter's greatest works with these two fantastic shows exploring the human condition. The first two shows from the Pinter at the Pinter season are set to close on 20 October 2018. These rarely staged plays may not be seen in London again for a quite some time. Book now to avoid disappointment!
Purchase your tickets to Pinter One: One For The Road/New World Order/Mountain Language/Ashes to Ashes.
Purchase your tickets to Pinter Two: The Lover/The Collection.
---
The Importance of Being Earnest
Now is your last chance to see the final show in the critically-acclaimed Oscar Wilde Season at the Vaudeville Theatre. Having received a fleet of both four-star and five-star reviews, there is no denying that The Importance of Being Earnest is one of the hottest plays running in London's West End right now. This hilarious satire on Victorian society is largely considered to be one of Oscar Wilde's best works. Two young men decide to fabricate double lives in order to get out of social obligations that they don't want to attend. In the end, will they continue to get away with their scheme or get caught in their web of lies? Featuring an all-star cast that includes Sophie Thompson, Jeremy Swift, Fiona Button, Stella Gonet and Pippa Nixon, you won't want to miss out on this fantastic absurdist comedy! The Importance of Being Earnest must end on 20 October 2018.
Purchase your tickets to The Importance of Being Earnest.
---
Also closing this month (October 2018)
Debris Stevenson: Poet in da Corner closes on 6 October 2018 at the Royal Court Theatre
The Village closes on 6 October 2018 at the Theatre Royal Stratford East
Arabian Nights closes on 13 October 2018 at the Hoxton Hall
Taj Express opens on 2 October and closes on 20 October 2018 at the Peacock Theatre
Salome closes on 23 October 2018 at the London Coliseum
Mo Gilligan: Coupla Cans Tour closes on 27 October 2018 at the Vaudeville Theatre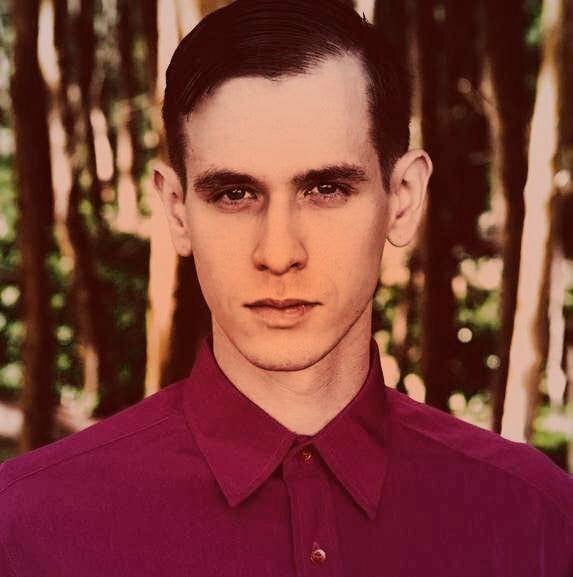 Ephram is a jack of all trades and enjoys attending theatre, classical music concerts and the opera.