Tom Stoppard's first Jewish play Leopoldstadt to run at Wyndham's Theatre in London next year
Updated on 28 June 2019
Esteemed Czech-British playwright Sir Tom Stoppard has penned a brand-new play set in Vienna in the year 1900. The play entitled Leopoldstadt will make its world premiere at Wyndham's Theatre in London in January 2020 in a production directed by Patrick Marber (Venus in Fur, Pinter 5: The Room/Victoria Station/Family Voices).
Tom Stoppard returns to London's West End in 2020 with personal play Leopoldstadt
Last seen in the West End in 2015 when his play The Hard Problem premiered at the National Theatre, Tom Stoppard is set to return to London Theatreland with his first play in half a decade, Leopoldstadt. Tom Stoppard's most personal piece to date will open at Wyndham's Theatre on 25 January 2020 for previews with official opening night slated for 12 February 2020. The 16-week run is scheduled to last until 16 May 2019.
Leopoldstadt tickets are now on sale! Be among the first to book your tickets for this spectacular new period piece by Tom Stoppard.
A background of Tom Stoppard's Leopoldstadt — Art imitates life
Widely regarded as an impersonal writer, Tom Stoppard (81) rarely delves into his own life, but his new 2020 play Leopoldstadt will mark an unprecedented change in the playwright's oeuvre. Born in 1937 and raised in a Jewish family, Stoppard's grandparents and many of his family members from his parents' generation perished during the Holocaust. Set in the vibrant European city of Vienna nearly three decades before the Third Reich and displaying the calm before the storm, the play remains personal and dear to Stoppard's heart, which is why the play not only took an entire year to write but also a long time to develop. Stoppard, who admitted to getting most of his ideas for plays from London's Harrods department store, decided to avoid an outright autobiography with Leopoldstadt, instead opting to write about a Viennese family rather than a Czech, thus maintaining at least some level of impersonalism.
What is Leopoldstadt about?
At the turn of the twentieth century, Vienna was the liveliest metropolis in all of Europe, buzzing with intellectual activity, artistic talent, and living life to the fullest. Ten per cent of the population was Jewish and just a generation before them, Emperor Franz Josef granted Hews full civil rights. As such, thousands upon thousands had fled from the Pale of Settlement in Imperial Russia and from the pogrom riots, finding sanctuary in the crowded slum dwellings of the Jewish Ghetto known as Leopoldstadt.
Taking its name from the old Viennese Jewish district, Tom Stoppard's Leopoldstadt play tells the intimate tale of a Jewish family that has done well for themselves. "My grandfather used to wear a caftan," says factory owner Hermann, "My father would wear a top hat to the opera, and I would have the singers over for dinner."
However, as we all know, this beautiful life would not last. Less than half a century later, this family and millions of other Jewish families would find out first-hand what it really meant to be Jewish in the 20th century.
Leopoldstadt is billed as Stoppard's most heart-wrenching play, exploring the human condition as it blurs the lines between family, love, passion and perseverance. As the sixth collaboration between Tom Stoppard and SFP, Leopoldstadt reunites the eminent playwright with Patrick Marber and Sonia Friedman Productions, having last worked together on 2017's Travesties.
About Tom Stoppard and the Leopoldstadt creative team
Tom Stoppard is a highly-regarded playwright and award-winning writer whose most notable plays include After Magritte, Arcadia, Cahoot's Macbeth, Dogg's Hamlet, Every Good Boy Deserves Favour, Hapgood, Indian Ink, Jumpers, New Found Land, Night and Day, Rock 'n' Roll, Rosencrantz and Guildenstern are Dead, The Coast of Utopia, The Hard Problem, The Invention of Love, The Real Inspector Hound, The Real Thing, and Travesties. His most significant radio plays include Albert's Bridge, Artist Descending a Staircase, If You're Glad I'll Be Frank, a reimagining of Pink Floyd's Darkside of the Moon entitled simply Darkside, and The Dog It Was That Died.
Patrick Marber was a dear friend of Harold Pinter's and most recently directed Pinter 5's The Room as part of the Pinter at the Pinter Season, which garnered overwhelming critical acclaim. Marber's other notable stage credits include Venus In Fur at the Theatre Royal Haymarket, Travesties at the Menier Chocolate Factory and Apollo Theatre, and The Old Neighborhood at the Royal Court Theatre in London. He has also directed his own work, including Dealer's Choice at the Vaudeville and National Theatres, Don Juan at the Soho Theatre and Wyndham's Theatre, and Three Days in the Country and Howard Katz at the National Theatre.
Sonia Friedman Productions is an award-winning production company behind such hit Broadway and West End productions as Harry Potter and the Cursed Child, The Book of Mormon musical, Fiddler on the Roof, The Ferryman, Mean Girls, The Jungle, 1984, and Farinelli and the King. They will be taking their hit production of The Inheritance to New York and the two-part Harry Potter play to Toronto, Hamburg, and San Francisco.
Tom Stoppard Leopoldstadt Wyndham's Theatre tickets on sale now from just £18!
You don't want to miss Tom Stoppard's most personal play yet, showing at the West End's Wyndham's Theatre!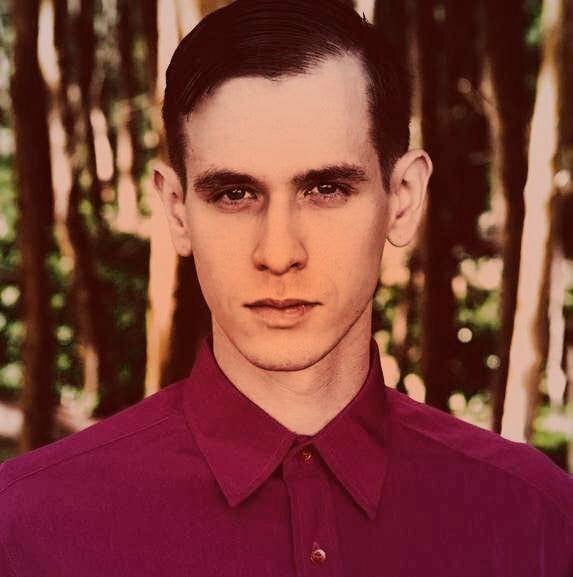 Ephram is a jack of all trades and enjoys attending theatre, classical music concerts and the opera.